The last Peer Review and Exchange Session was Wednesday, July 26 concurrent to the start of the 2017 SWREDA Annual Conference.

Click on the item below to view and/or download:
Feedback Form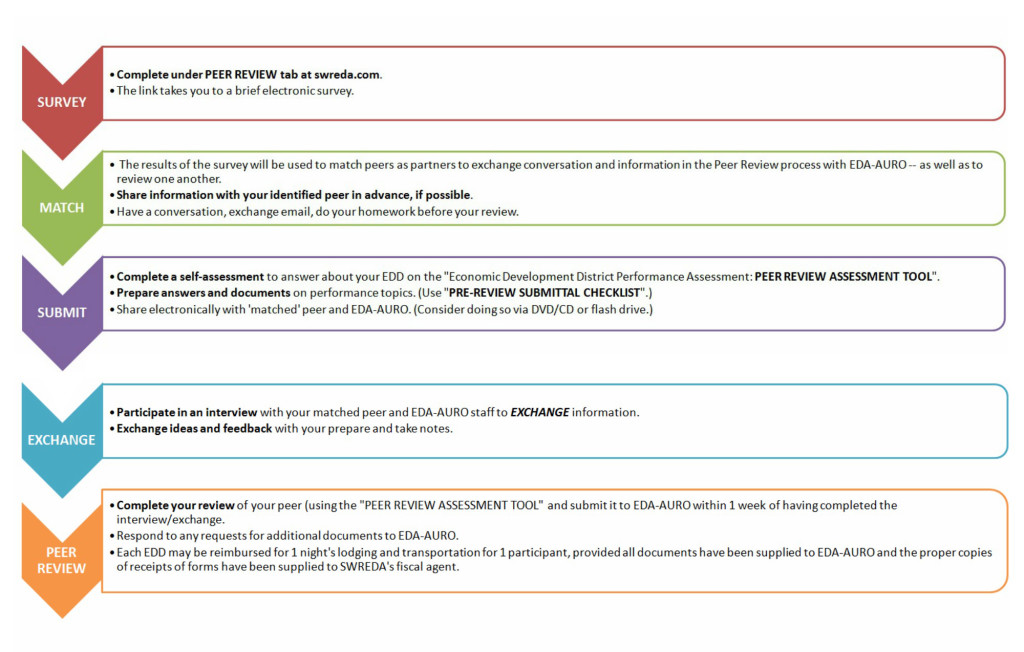 SWREDA now partners with NADO for the annual conference, peer reviews, and other SWREDA functions.  Participants for some of these functions may seek reimbursement for some travel costs directly related to a qualified activity such as peer reviews.  All reimbursement requests must be made based on NADO's travel policies and using its expense form.